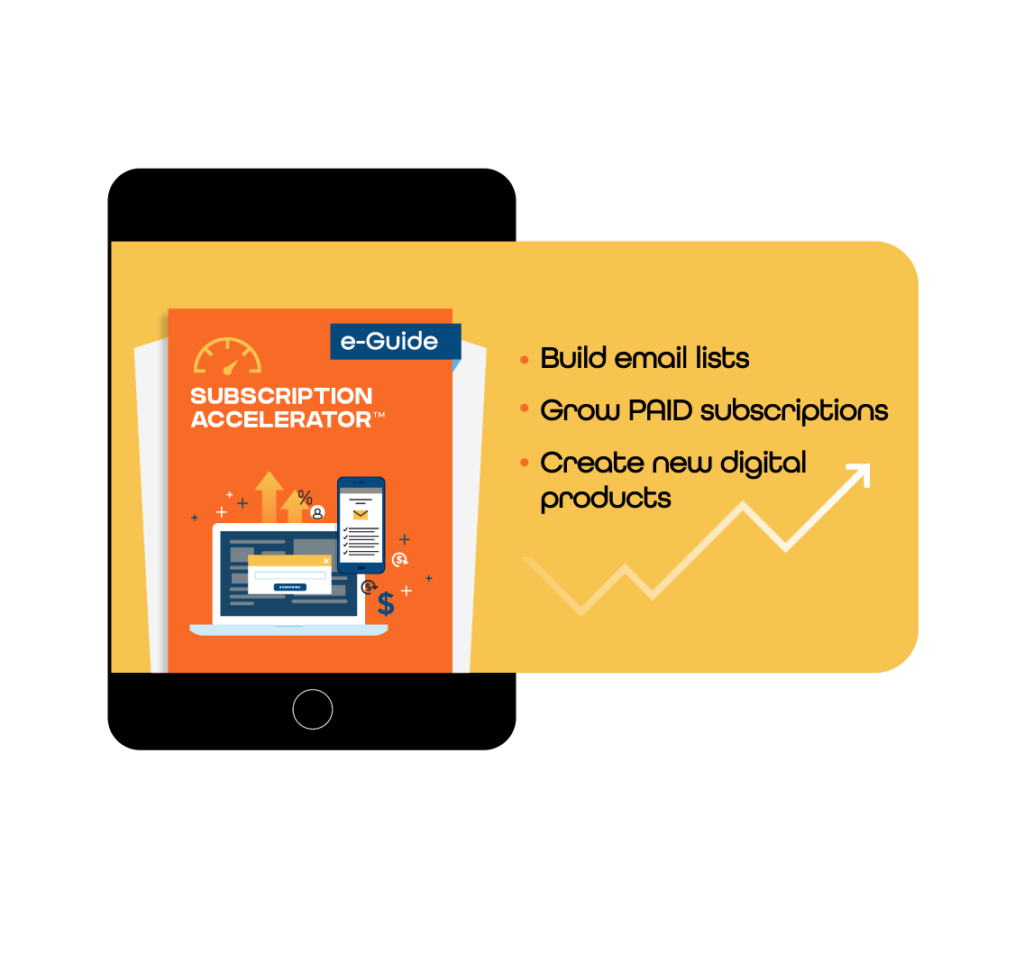 Get the Subscription Accelerator™ Guide
Learn how to build your email list and convert paying subscribers
Here's how Leaky Paywall builds your email list and subscription revenues
1. Grow your audience
Offer free limited-access subscriptions to grow your email list and send your newsletter to. Free registered readers are 10x more likely to pay for a subscription.
2. Convert paid subscriptions
Target and convert casual and free registered readers into paying subscribers… at the right time. Leaky Paywall lets you flex restrictions for all your WordPress content exactly the way you need it.

3. Easily create new digital products
Leaky Paywall offers unlimited up-sell potential. Offer memberships for additional content access, sell individual articles, multiple subscription products, archives, donations, flipbooks. issues, and more.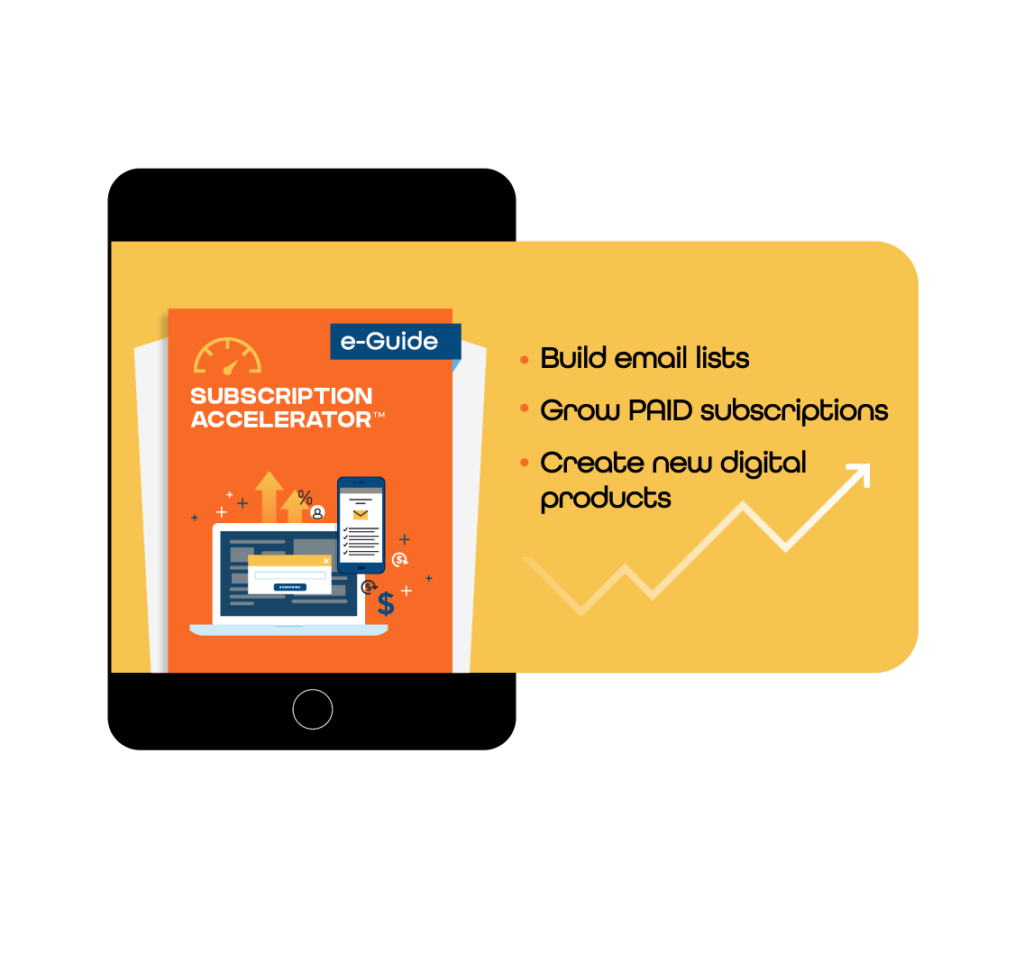 Get the Subscription Accelerator™ Guide
Learn how to build your email list and convert paying subscribers